Your Simple 21 Step Course  On Driving Quality Blog Traffic That Is So Easy Your Henchmen Could Do It!
(Now With New Info On The Google Penguin Update To Help With Your Google Traffic)
Have you ever sat in front of your blog and wondered what the self-anointed "guru's" were talking about with traffic that would arrive at your doorstep within minutes? Nay! Seconds of you pressing the "go button" on your blog. Then sat there as you felt like never before in your life have you felt felt as lonely as you do at that moment. What a racket!

Well, you are not alone. When I started my blog in January, 2010 I had 69 people visit my site. Where were the mobs of traffic? I felt like I got whacked! 
At the time I had around 20,000 followers on Twitter and another 4,000 friends on Facebook. I thought it would be easy to direct that traffic over to my blog. My first day I only had 5 visits. I could have slept with the fishes and had more friends.

Lesson learned. I had to market my blog for something to happen. The lessons have kept coming since then as I have accumulated over 121,819 unique visits over the past two years. In fact, over the past few months my average visits is around 20K visits per month not 69 visits per month. 
It made me realize how much I could share with bloggers. It was the reason I came up with the Blog Traffic Mafia. To provide an method to madness with the best methods for traffic generation.
Blog Traffic Mafia
Inside Blog Traffic Mafia, you'll learn PROVEN methods that work on traffic creation (I know because I've tried and tested them)
This product is the "I wish I had" when I started blogging. The truth that you rarely hear when you start blogging. Here is what is included:
21 day step by step system on creating traffic with your blog that is so simple your henchmen can do it.
Create a habit with 2-5 minute videos that "pasta" the time away!
Stop gambling your time and efforts in blogging with strategies that do not work
Learn what traffic generation ideas works and what swims with the fishes
An overview of how to avoid the mistakes I made when I started (Step 1)
Simple steps to create quality content regularly (Step 2)
Create 100 Blog Post Ideas In 1 Hour (Step 3)
Reduce the pain of editing with 3 quick and easy tactics (Step 6)
Have an entire crew market your blog for you while you sleep (Step 8)
Discover how to use  Google Analytics for more traffic (Step 15)
Feel like A money launderer with our monetization strategies (Step 18)
Plus much more
.
Plus, enjoy these free bonuses for being part of the family!

Bonus #1: Machine Gun "Kelly" Social Networking Handbook

Step by Step instructions that actually show you what to do.
Systems based learning that helps you organize your social networking into specific strategies that help you accomplish your goals.
Discover where to find the clients you deserve.
Make your prospecting repeatable and enjoyable
Start spending 30 minutes or less per day on social networking.
Learn what works and what does not with social networking marketing.
Bonus #2: Social Traffic Powerhouse
You'll Discover All The Top Sites Where You Can Get Free Targeted Traffic To Any of Your Sites!
What exactly is social media and how you can leverage and milk it for everything it's worth!
How to target your audience the right way. Get this wrong and you would be wasting hours and hours of your time. It's better to find out exactly who your audience is first!
Facebook traffic tactics - with over 800 million users, why wouldn't you leverage on the power of Facebook? These tactics will show you Facebook tactics you'll love.
Twitter traffic tactics. Discover how to use the power and automation of Twitter.

YouTube traffic tactics. How to get traffic from videos and all about viral videos for fast free traffic that would be impossible to stop
LinkedIn traffic tactics. LinkedIn is one of the most overlooked ways of generating traffic. Almost all business professionals have LinkedIn. You can reach them easily using LinkedIn.
StumbleUpon traffic tactics. This site is one of the most popular social bookmarking sites. You can piggy-back on this website quickly & easily.
Flickr traffic tactics. Yes, believe it or not, you can get a ton of traffic from photos!
and more!
Bonus #3: Half Day Online Conference To Remove The Craziness From WordPress
Automating your blog
Systematizing WordPress
Creating a WordPress system with recurring revenue
Integrating WordPress with social media
Learning how to have a Tribe of followers promoting your services
Discovering how to turn your blog into a lead machine
Bonus #4: Hijacking Affiliates & JV Partners by Rick Hodge & Jerry Williamson
How to get Affiliates to Promote YOU
How to Create Products and JV with the RIGHT People
Discover the Secrets of Relationship Marketing
Easy Peasy Gift Ideas for Affiliates
How to Make 10x The Sales of Your Next Product
Stupid Simple Ideas for Product Creation
How to Follow Up with Your JV Prospects
Why Business Relationships Matter
How To Get People To Know, Like & Trust You
Bonus #5: Back Door Niches By Phil Newton
Video 1 - Details the tools you will need to master niche research like a pro.
- Discover the 3 free tools you can use today.
Video 2 - Outlines the super simple process to finding high volume keywords
- See the exact niche selection process and how I discover high volume keywords FIRST                                                                                                                                       so that I don't waste any time on a dead niche or product.
Video 3 - Explains assessing the competition and how to discover low competition keywords
- Cherry pick the fast action niche keywords. Learn the exact process to assess how tough your                                                                                                 competition will be. This will determine the potential speed at which you can rank for your niche and keywords.
Video 4 - Concludes the research phase and determines the viability of the niche keyword
- This is golden. You will learn what to do with your research and understand what it all means.

Bonus #6: Monetize That Blog With Avina Misra
Learn how to monetize your blog with:
Affiliate programs
Coaching Programs
Free and Premium Content Offers
And Much more!
Bonus #7: Get Access To Access Of Top Internet Marketers With Rick Hodges Offline Consulting Success Skype Group

150 plus members
Get help with promoting your offers
Connect with warriors who are experts in WordPress, Copywriting, Traffic Generation, Product Creation, and more!
.
Bonus #8: Dee Kumar's Advanced blogging mastermind videos
How To compete against the 200,000 blogs created every day.
FREE access to this awesome 20 minute video which was recorded exclusively for my closed door mastermind group.
Add your content here…
If you think about it, the value I'm offering you today with Blog Traffic Mafia along with all the bonuses could easily reach $72. But with this offer I can't refuse price it is only $17.

So go ahead and Hit the button below now to start learning how to get blog traffic in 30 days: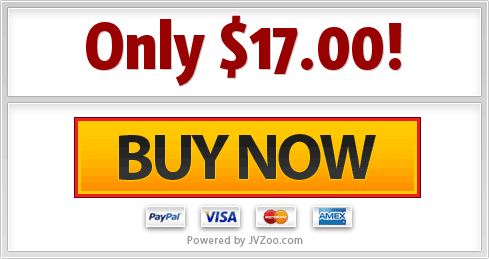 Your Purchase Is 100% Protected Like Al Capone From Tax Evasion!
OK! Forget the last line, but you have nothing to lose with our 100% "Hey! You talking to me" guarantee. All I ask is you try out the Blog Traffic Mafia for 30 days and if you haven't received any increase in your traffic with our strategies at that time then I don't want your money. Simply contact me at Andy At AndyNathan Dot Net and I'll happily refund your purchase in full.
Sincerely,
Andy Nathan
PS. Why are you still reading this far? Get Blog Traffic Mafia now! Remember that you're protected by my No-Questions-Asked, Lips Are Sealed  100% Money Back Guarantee. You have nothing to lose and everything to gain.
PPS. If you TRULY want to find ways to receive quality with targeted traffic, the time to do something about it is NOW. Do you really want to continue living your life suffering from blog oblivion forever? What will your family and friends think and say of you? Take charge of your life now, turn everything around once and for all, and SURPRISE THEM!
PPS. If you are are an affiliate and want to make some extra money then go to JVZoo to sign up as an affiliate for Blog Traffic Mafia. Every affiliate who has more than 10 sales will get a free 1 hour coaching call via Skype on help with improving your blog traffic. ($125 Value)
Get your blog traffic moving now by clicking the button below to get started: